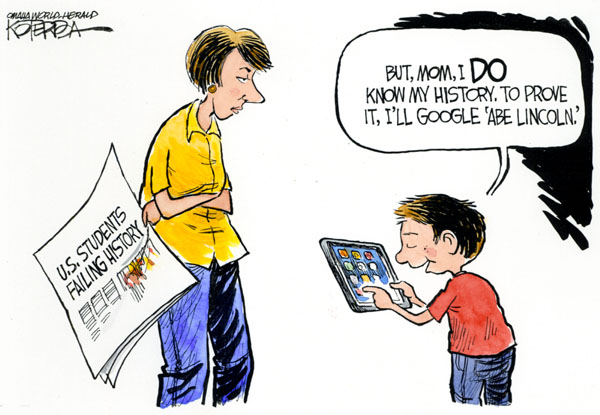 Spoon-feeding (verb) definition: providing someone with so much help or information that they do not need to think for themselves.
The generation effect is a phenomenon where generating material, rather than passively receiving it, enhances learning and retention. It suggests that struggling to generate an answer on your own, even a wrong one, enhances learning. It is the opposite of spoon-feeding. We remember information that has been generated by our mind better than material that we've merely read or heard.
Educators and psychologists have long extolled the benefits of active learning techniques such as organizing material, self-explaining, learning through experience, and practicing retrieval. Underlying all these strategies is the generation effect.
When teaching, don't spoon-feed answers to your students. Require them to think for themselves and produce their own answers. Ask more questions and don't offer quick answers. Use pop-quizzes, not as a test of recall for material already discussed, but as a catalyst for creative thinking.
When learning, don't just rely on easily accessible written materials. Don't be too quick to use Google or other search engines to find quick answers. Force yourself to think through issues and generate your own answers, even if they're wrong. Then, if necessary, access reliable sources to confirm truth.
Socrates was spot-on when he would ask his pupils a question and force them to generate their own answers. That's the best way to teach and learn.
Action item —
 When teaching others, ask more questions and let students struggle finding answers.
Discussion question —
 How can we apply the generation effect to our own self-learning?