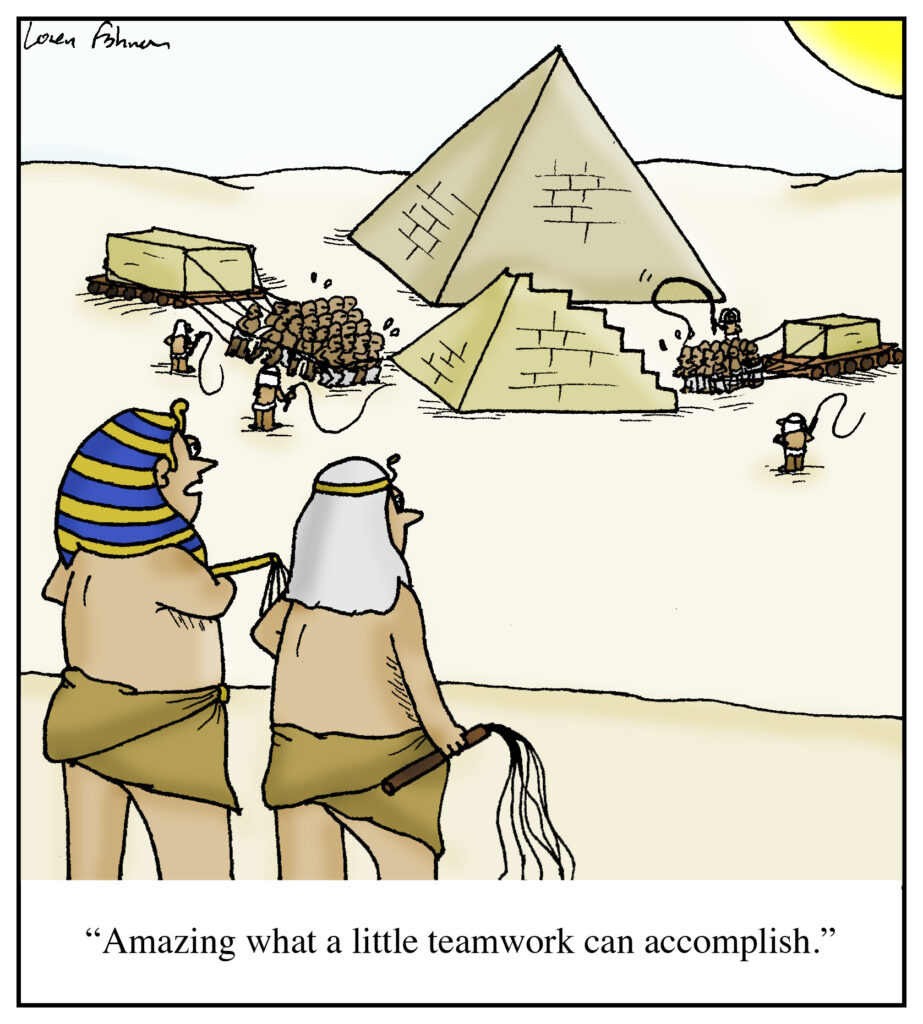 "Never doubt that a small group of thoughtful, committed, citizens can change the world. Indeed, it is the only thing that ever has." Margaret Mead
Prior to War World 2, the US military produced fewer than 3,000 planes annually. Then came war. In the next five years Americans built 300,000 planes. That's 6.8 planes an hour, 24 hours a day. Our industrial complex also built five ships per day for four years.
Several years ago I wrote a post highlighting the fact that in 2016, the Queen Mary 2 (which at 148,528 tons and 1,132 feet long, is one of the largest passenger ships in the world) was totally remastered in 26 days. It was totally rebuilt—engines overhauled, cabins redesigned, painted inside and out, technology updated—in less than a month. Try to imagine the complexity of that project. But it got done by a focused, motivated group of people, no doubt led by a determined leader.  
Leaders, your greatest opportunity and greatest challenge is to harness human potential. Begin by creating a vivid, viable vision that will activate and focus dormant human resources and motivate people to achieve things they could never imagine doing on their own.