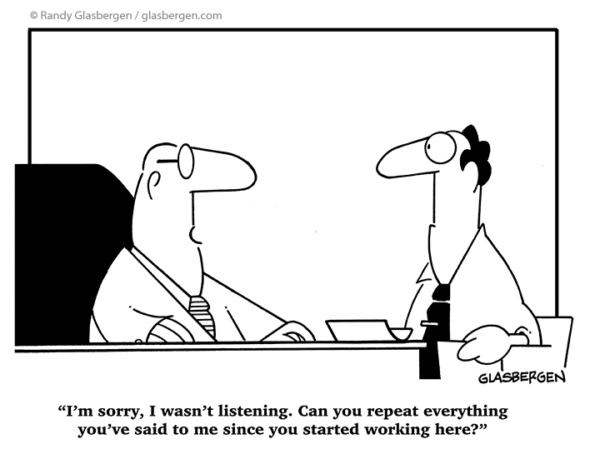 Ron Goss is an author and celebrated professor at Columbia University. He also cofounded an organization called Conversations New York (CNY) which organizes free group conversations among strangers. In a typical meeting, 40-80 people will commit to an evening of protracted conversation with people they've never met. There's diversity among the group—different ages, genders, races, ethnicities, personalities, and political persuasions. The large group is randomly divided into groups of five or six people, topics are suggested, and people talk for hours.
Goss also teaches people how to have productive conversations. One technique he teaches is triple consciousness in conversations. He describes it like this, "What I want is for people to begin to learn that to be in a conversation they need to maintain a kind of double consciousness, even a triple consciousness. The consciousness of what the conversation is, the consciousness of what they want to say, and then the kind of meta-consciousness of Am I contributing to the process of this conversation in a good way? Or am I being overbearing? Am I being irrelevant? Am I talking too much or not enough?
We've all been in conversations in which someone has absolutely no clue that he is sullying the conversation. He's talking too much, stays too long on an unimportant topic, gets into too much detail, emotionally dominates and even intimidates, makes it difficult for others to speak, is unaware of how his comments are affecting others, talks exclusively about himself, is undiscerning as to what topics are appropriate for the moment.  
Being a good conversationalist requires that we constantly monitor our conversations. In the midst of a conversation, think about the structure of the conversation; "track" conversations in real time. What is the topic? Is it trivial or important? Is one person speaking too much? Have we talked too long about a single subject? Is it time to change the topic? Am I contributing to or messing up the conversation?
When you're skilled at tracking conversations, you can then help steer them in a good direction.  If you sense that one person is dominating the conversation, you can ask someone else, "What do you think about this topic?" If you sense that a conversation has gone on too long about one particular topic, change the topic. If you realize that your contribution to the conversation is unproductive, change accordingly. Don't be manipulative for self-serving reasons, just shape conversations for everyone's benefit.