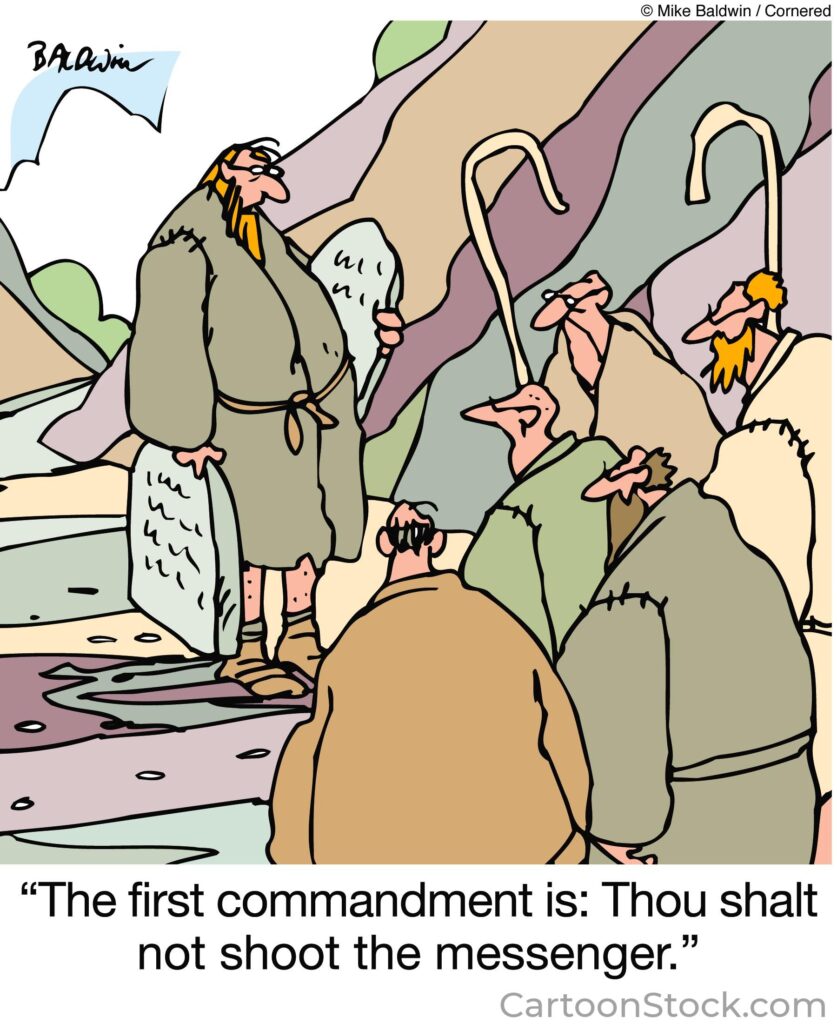 On a recent Travel with Friends trip, I had a brusque conversation with one of our tour guides. 
Months before the trip, I contracted a tour company in Ephesus, Greece to provide a bus and guide for the day we would be in port. I specifically stated that on our day in Ephesus I did not want to eat lunch at a rug factory and then endure the inevitable presentation and sales pitch (it wastes time and puts undue pressure on members of my group). But at lunchtime we pulled into…a rug factory.
In a private setting, I expressed to our guide my strong displeasure. She said that she did not know of my stated preference (the arrangements were made by her boss) and it was impossible to change. I wasn't nasty or unfair in how I treated the guide, but I made sure my point was made. I hope she later expressed to her boss how untenable the situation was. I also followed up with the tour company.
We've all heard the phrase "don't shoot the messenger"—a metaphorical phrase for blaming the bearer of bad news. (The sentiment was first expressed in the play Antigone, written by Sophocles around 440 B.C.:  "For no man delights in the bearer of bad news.") Basically, it's good and reasonable advice. However, the messenger is a link to the person responsible for crafting the message. Sometimes policy and decision makers are insulated from the results of their decisions and the only input they receive is from frontline workers. It's virtually impossible to have a conversation with those who make high-level decisions so sometimes it may be beneficial to strongly push back to a frontline worker even though she was not responsible for the situation and doesn't have the authority to change it. 
What do you think?