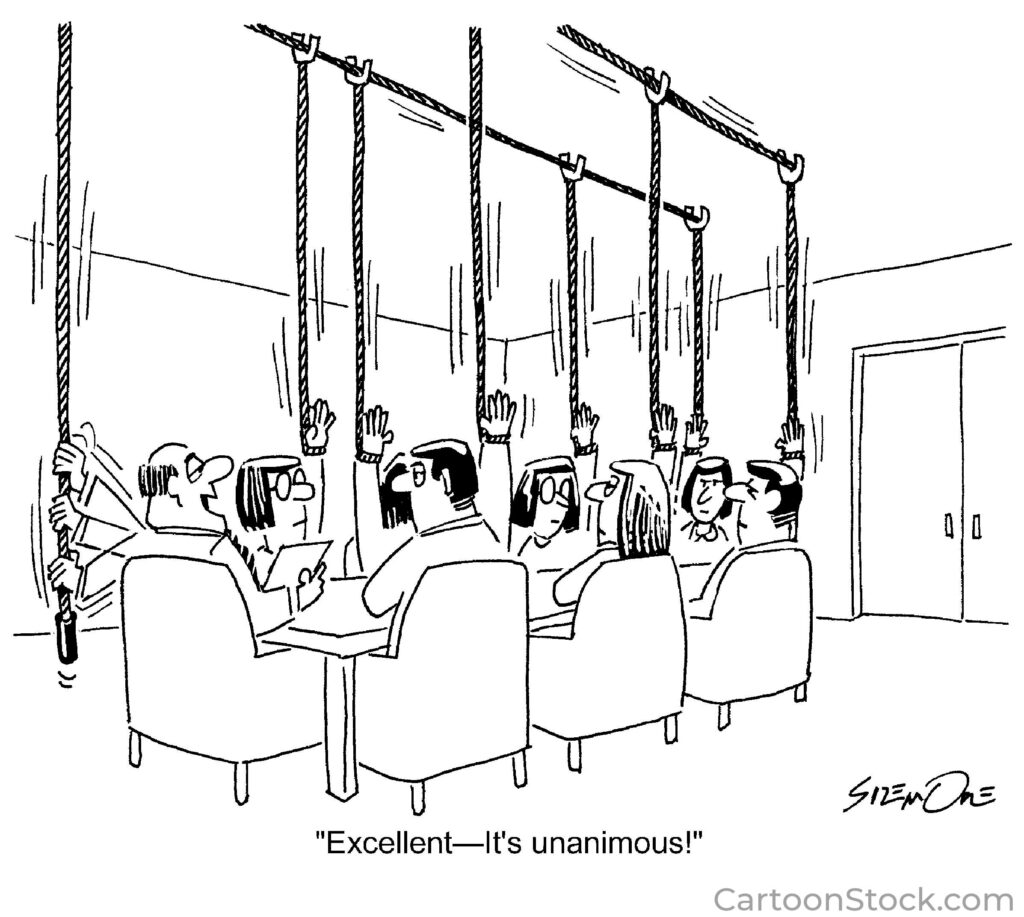 Years ago I served a church that was searching for a senior pastor. Eleven people were on the search committee. In their first meeting, someone must have suggested that their final decision be unanimous—to call a new pastor, all eleven members must be in agreement. (A scripture verse might have been used to support this position, "That they will all be one, just as you, Father, are in me and I am in you" (John 17:21).
After months of prayer, and multiple interviews, ten members of the committee were convinced that one particular candidate was the right person for the job. One person dissented. Because of their commitment to act unanimously, the will of one person prevailed over the preference of ten people. It happened again; the same person dissenting overruled the will of the vast majority.
This predicament is called minority rule and it's an unwise practice.
Every team or committee should be composed of vigorous-thinking individuals who are striving to make good decisions. Everyone should have a voice and a vote, but one person should not be given the power to overrule the opinion of others. It might be reasonable to say that 70% of the group must be in agreement, but to set the bar at 100% is unnecessary and can be detrimental. There's nothing wrong with a split decision. 
A split decision may even validate that the right decision was made because it implies that critical dialogue was pursued and multiple perspectives were considered. While a unanimous decision may indicate that the decision is simple and the best answer is obvious, or that everyone genuinely agrees, it can also indicate that the group is not taking the decision seriously, all variables have not been explored, or that some members may be intimidated by the arguments of those who are more demonstrative and verbal.
What do you think?