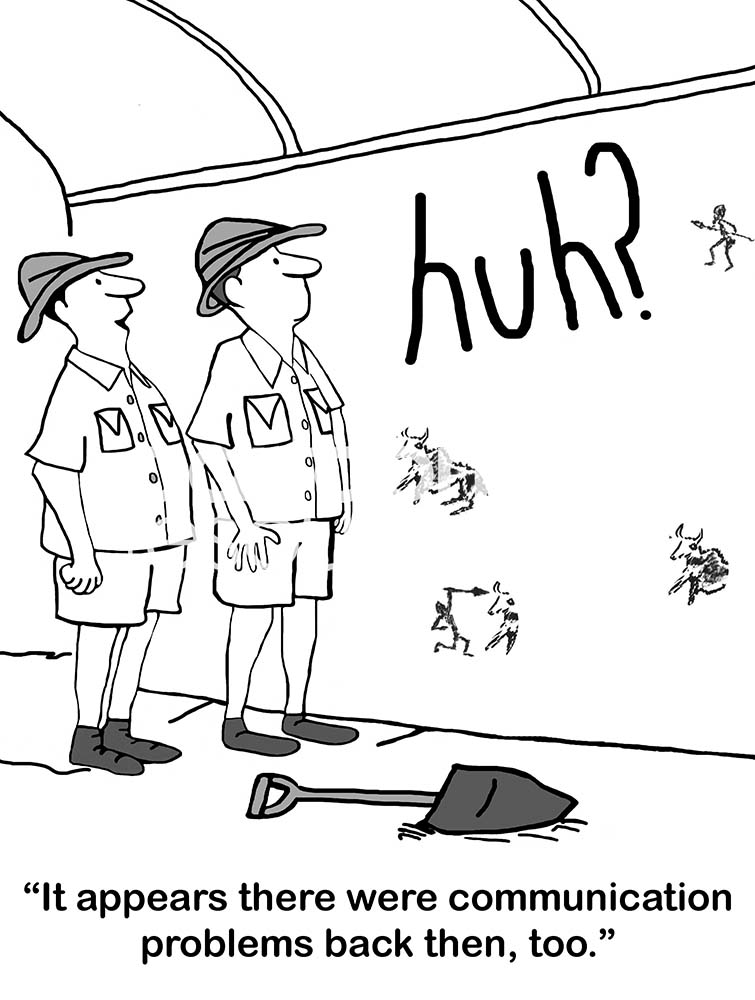 A four-year-old boy was eating an apple in the back seat of the car, when he asked, "Daddy, why is my apple turning brown?" "Because," his dad explained, "after you ate the skin off, the meat of the apple came into contact with the air, which caused it to oxidize, thus changing the molecular structure and turning it into a different color."
There was a long silence. Then the son asked softly, "Daddy, are you talking to me?"
In the 2004 U.S. presidential campaign, democratic nominee John Kerry said he felt the need to offer "a bold, progressive internationalism that stands in stark contrast to the too often belligerent and myopic unilateralism of the Bush administration." Huh?
A local school district's community questionnaire said, "The educational system should be organized and conducted so as to achieve maximum cost-benefit results from efficiencies in process and economies of scale within size limitations which will make units of the system responsive and accountable to parents and citizens." Presumably, this was written by a human, but I wonder. 
The meaning of these statements may have been clear in the mind of the speaker, but the hearers were confused.
If you're a physician talking to physicians, or a philosopher talking to philosophers, go ahead and use your profession's jargon. But if you're addressing a more diverse audience, use their language and vocabulary. 
When asked to describe his writing style, American novelist Elmore Leonard said, "I try to leave out the parts that readers skip." In like manner, when we speak to others, leave out the parts and the words they don't understand.