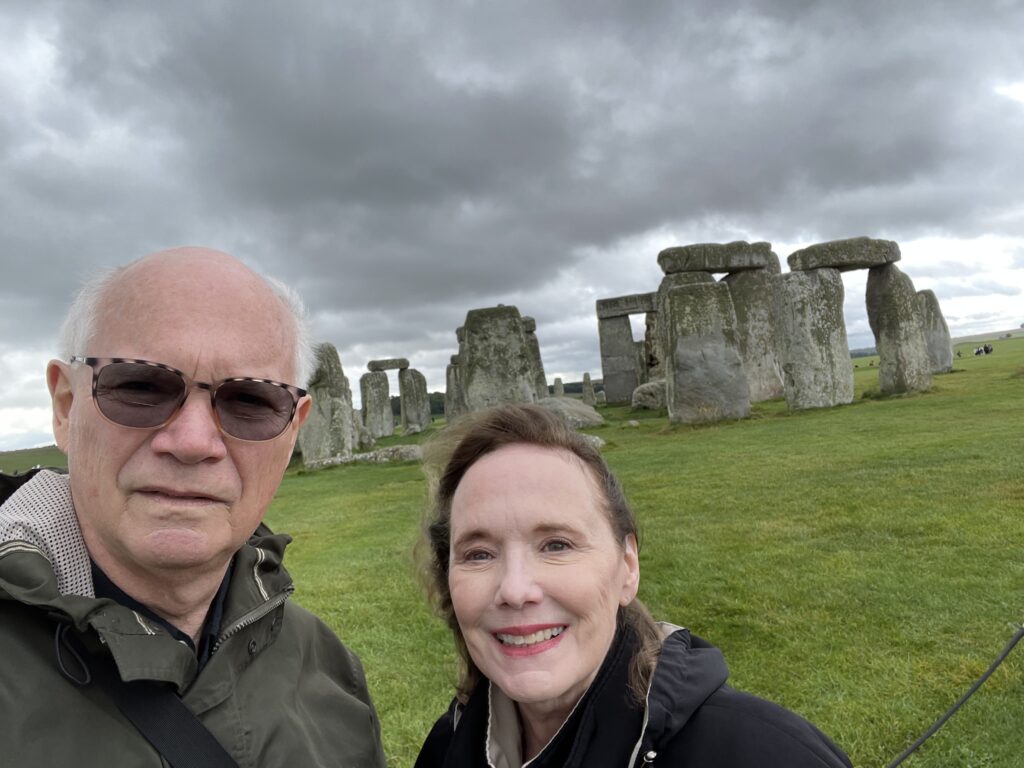 Traveling makes us better people. We learn a lot about ourselves, the friends we travel with, people we meet along the way, and other cultures. Travel is beneficial, even necessary.
The 2023 Travel with Friends trip to the British Isles is now history. It was a terrific time with 48 friends. Memorable memories are forever imprinted on our minds. To name a few:
London – Evensong in St. Paul's cathedral, a Bach and Handel concert at St. Martin's in the Fields, the National Gallery and a cruise on the Thames.
Portland, England – Stonehenge and Salisbury Cathedral.
Cork, Ireland – Titanic Museum and Blarney Castle.
Belfast, Northern Ireland – Giant's Causeway and Dunlace Castle.
Glasgow, Scotland – Stirling Castle and the William Wallace Memorial.
Invergordon, Scotland – Cawdor Castle and Loch Ness.
Bruges, Belgium – the most beautiful medieval town in Europe.
France – beaches of Normandy, Monet's home, Paris.
But the best part of the trip was spending time with fellow travelers.  Deep conversations during two-hour dinners; laughing so hard that our stomachs ached; helping and serving one another.
Here are a few pictures. A video will be coming soon.
Also, go to Travel With Friends – McMinn for more commentary and pictures.