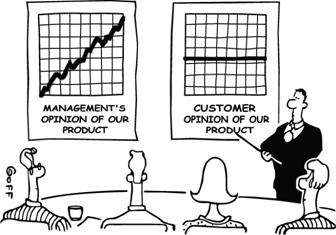 What gets measured gets managed. Drucker
A car's dashboard offers a quick assessment of key systems: engine temperature, speedometer, odometer, fuel level, amps generated—important information that is constantly monitored and clearly stated.
Every organization should have a "dashboard"—a system that identifies and consistently measures key indicators of health and growth.
What does your organization's dashboard include?
For-profit organizations are better at tracking key indicators than non-profit organizations. Non-profits often rationalize their lack of monitoring by thinking, "The mission of our organization is too ethereal to track; we deal with intangibles that can't be expressed using numbers." That's a lame excuse. Every organization can identify key metrics that are quantifiable.
Metrics not only benefit  organizations; they are also advantageous for individuals. Track your finances using a budget (Quicken software is an easy system to use). Track how often you exercise. Weigh yourself every day and try to stay within five pounds (+ or -) of your ideal weight. Keep a record of how many books you read. Track how many social encounters you have each week.
It's difficult to manage something unless you measure it.
[reminder]What are your thoughts about this essay?[/reminder]