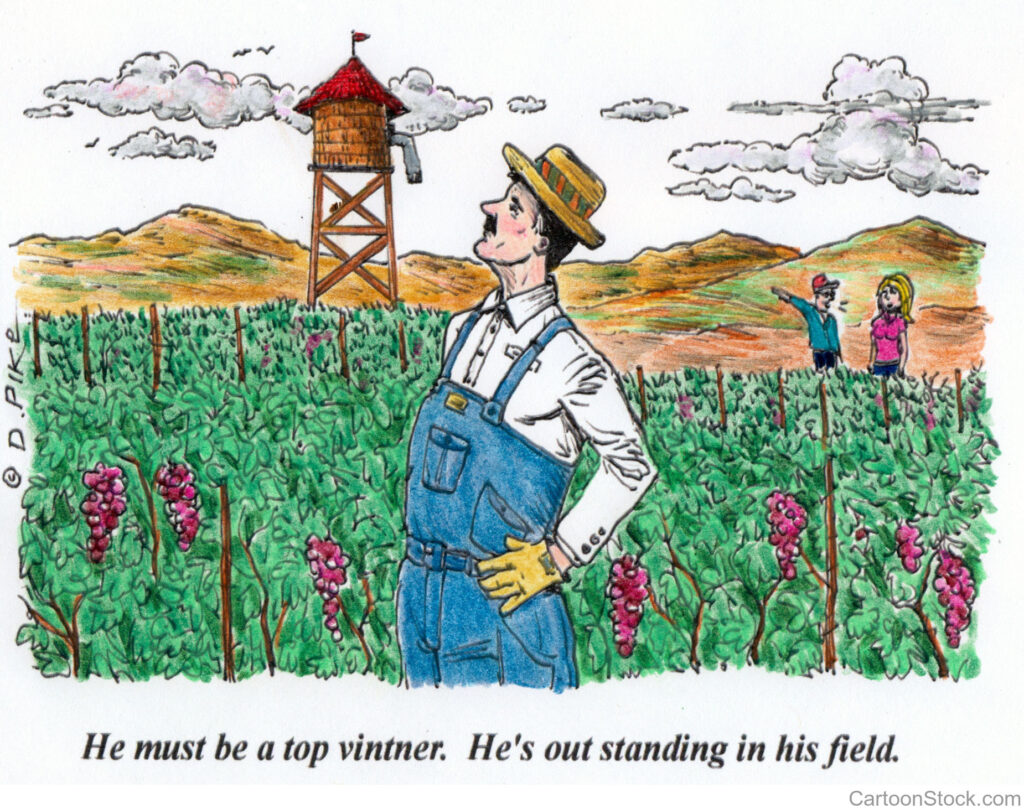 I'm an oenophile (one who studies wine). I find it endlessly fascinating. The study of viticulture and viniculture leads one into geography, history, chemistry, agriculture, gastronomy, culture, and social psychology.
Years ago I earned certifications from the Society of Wine Educators, The Court of Master Sommeliers, and WSET, but I realized that the only way to complete my education on this topic would be to actually plant grapevines, harvest grapes, and make my own wine. But I didn't have a place to plant the vineyard. Then, three years ago, my daughter and son-in-law let me plant a 60×60 vineyard on their property at Cedar Creek lake (60 miles east of Dallas). 
It's been an interesting, exhilarating, and challenging project (beavers destroyed five vines; Black Rot stymied their growth; birds ate the red grapes, etc.), but in July we had our first harvest and in September we tasted the first fruit of the vine.
This project has reminded me of several important things: physical labor is refreshing; an enjoyable hobby is therapeutic; having a vision and seeing it come to fruition is very rewarding; nature is remarkable; and enjoying a nice meal with loved ones is wonderful. 
Here's a video of our journey.