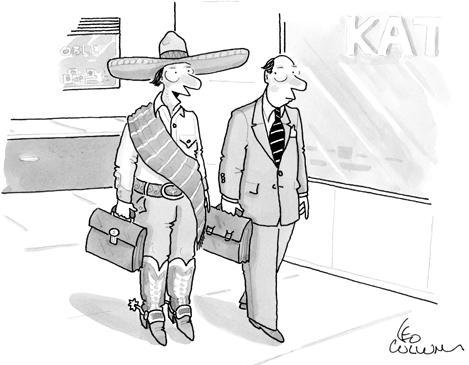 Most things are differently valued by those who have them and by those who wish to get them: what belongs to us, and what we give away, always seems very precious to us. — Aristotle
The endowment effect (also known as divestiture aversion) is the finding that people are more likely to retain an object they own than acquire that same object when they do not own it. For instance, if I own a bread maker I'm reluctant to discard it, even though if I didn't own one I wouldn't buy one. 
The endowment effect (EE) also asserts that we overvalue things we own. For instance, if we decide to sell our house we're usually overly optimistic regarding it's worth. We overvalue something we own regardless of its objective market value. EE runs rampant if we have an emotional or symbolic attachment to something—I'm likely to overvalue a painting that was painted by my mother. 
Research has identified two main psychological causes of the endowment effect:
Ownership: Studies have shown that people will value something they already own more than a similar item they do not own, much in line with the adage, "A bird in the hand is worth two in the bush." It does not matter if the object in question was purchased or received as a gift; the effect still holds.
Loss aversion: We tend to hold onto things we own, even though relinquishing them at a loss would be the better choice. This is why investors often hold onto unprofitable assets; the prospect of divesting at the prevailing market value does not meet their perceptions of its value. We often hold onto things that we should sell at a loss.

 
In short, we overvalue what we own.
We even overvalue, and are reluctant to jettison, our personal ideologies and convictions. If I have embraced a particular theory, philosophy, or principle most of my life, I'll be hesitant to analyze its validity and even more reluctant to change positions because I've invested so much in it. For instance, people seldom change their political beliefs later in life because we have so much emotional and intellectual currency invested in them. 
This relates to another topic: our reluctance to change. Over time, who we are and what we think and do become so engrained that we're unwilling to entertain change and may even become unaware of other possibilities. 
To make this post practical, let's think of of what we "own" and simply reassess each item's value. Is there an item, relationship, viewpoint, habit, or investment that we should reevaluate and then reduce or discard? This exercise will help affirm and solidify those things in our life that we believe to be true and valuable. It will lead to a fresh and renewed commitment to things we hold dear.
A must-read article
I like to read Adam Grant's thoughts. I've read most of his books, and his article titled The Science of Changing Someone's Mind (New York Times, January 31, 2021) is insightful and helpful.