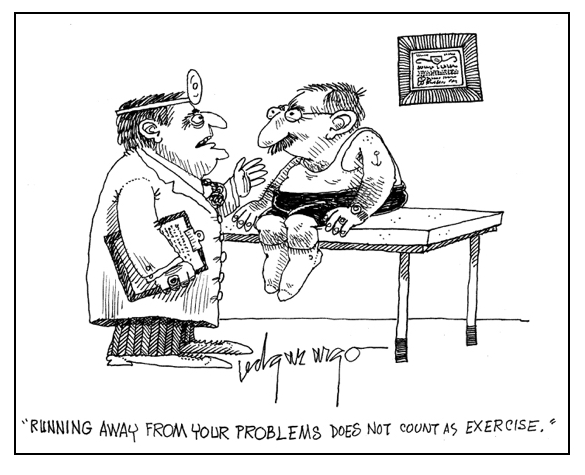 John Maxwell says: "All leaders can become good problem-solvers. To do so, they must do four things: Anticipate problems before they occur; maintain a positive attitude while they occur; use all their resources to solve them as quickly as possible so they cease to occur; learn from them so the same problems do not occur again."
In life and in leadership, problems and challenges are ever-present. You're either in the midst of a challenge, you just pulled out of one, or there's one coming.
Instead of hesitating and procrastinating, run at your problems.
The biblical story of David and Goliath pits a giant against a young man in an epic confrontation between good and evil. My favorite part of the story is when the duel begins: "Then it happened when the Philistine rose and came and drew near to meet David, that David ran quickly toward the battle line to meet the Philistine."
David ran at Goliath.
It wasn't a display of youthful hubris or stupidity; it was considered aggression and confident courage. David's pugnacity must have thrown Goliath off balance. The giant was used to frightened, tepid foes, but here was a young man running towards him.
In your personal and professional affairs, run at your problems.
The alternate approach is procrastination or avoidance. Most problems do not resolve themselves; they must be aggressively and tenaciously pursued.
Identify several problems in your business or personal life that need to be addressed. Pursue them sooner rather than later. Develop a plan and schedule a time to deal with each one.